The Musée Atelier immerses visitors in Audemars Piguet's cultural universe past, present and future.
A space of live crafts and encounters, it embodies the Manufacture's devotion to the perpetuation of Haute Horlogerie in the Vallée de Joux and beyond.
The Musée Atelier links the original house where Jules Louis Audemars and Edward Auguste Piguet set business in 1875 to a glass spiral-shaped pavilion designed by Bjarke Ingels Group (BIG). Situated in this contemporary glass building, the main exhibition presents some 300 timepieces spanning over 200 years of watchmaking history in the Vallée de Joux.
The Musée Atelier's spiral-shaped pavilion, designed by Bjarke Ingels Group (BIG) and realised by the Swiss architecture office CCHE, rises on walls of curved structural glass. It is the first construction of its kind to be built at such altitude. A feat of engineering and design.
Watchmaking like architecture is the art and science of imbuing metals and minerals with energy, movement, intelligence and measure to bring them to life in the form of telling time.
Bjarke Ingels
BIG Founder and Creative Director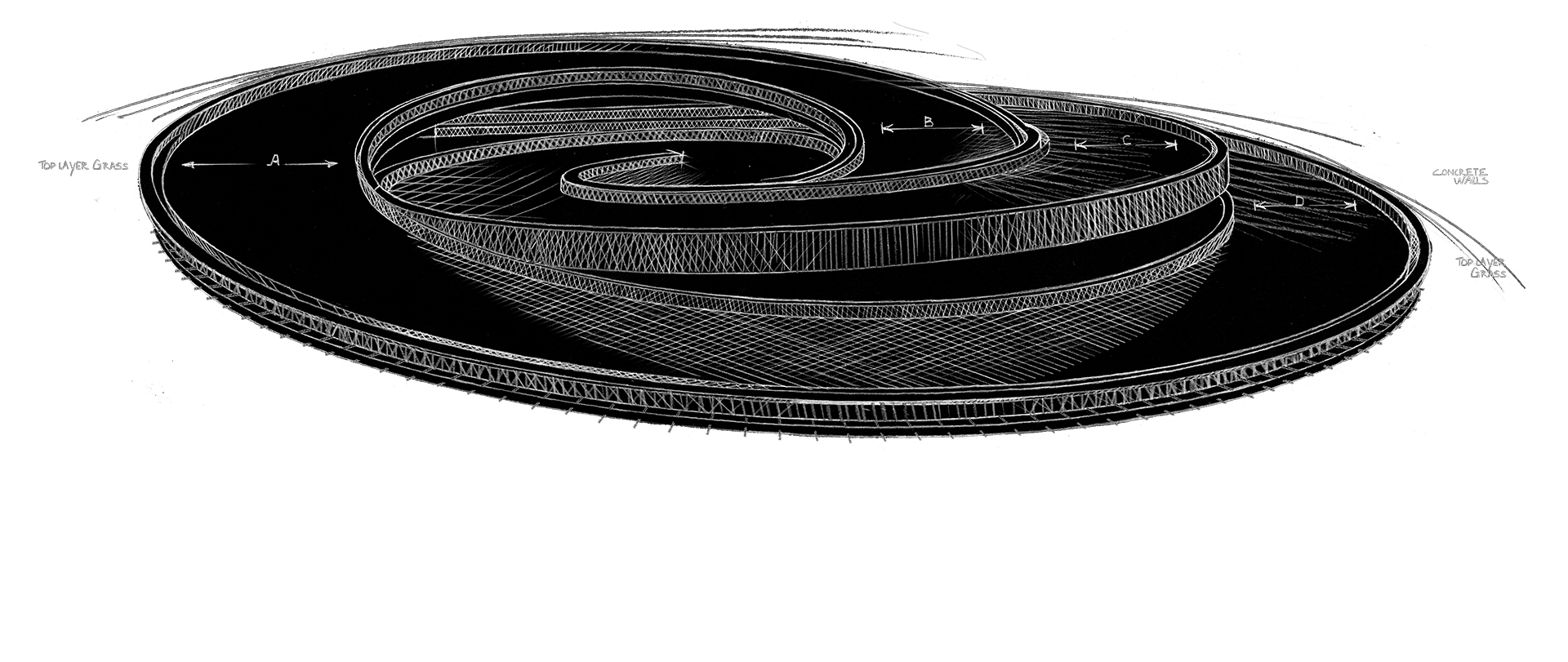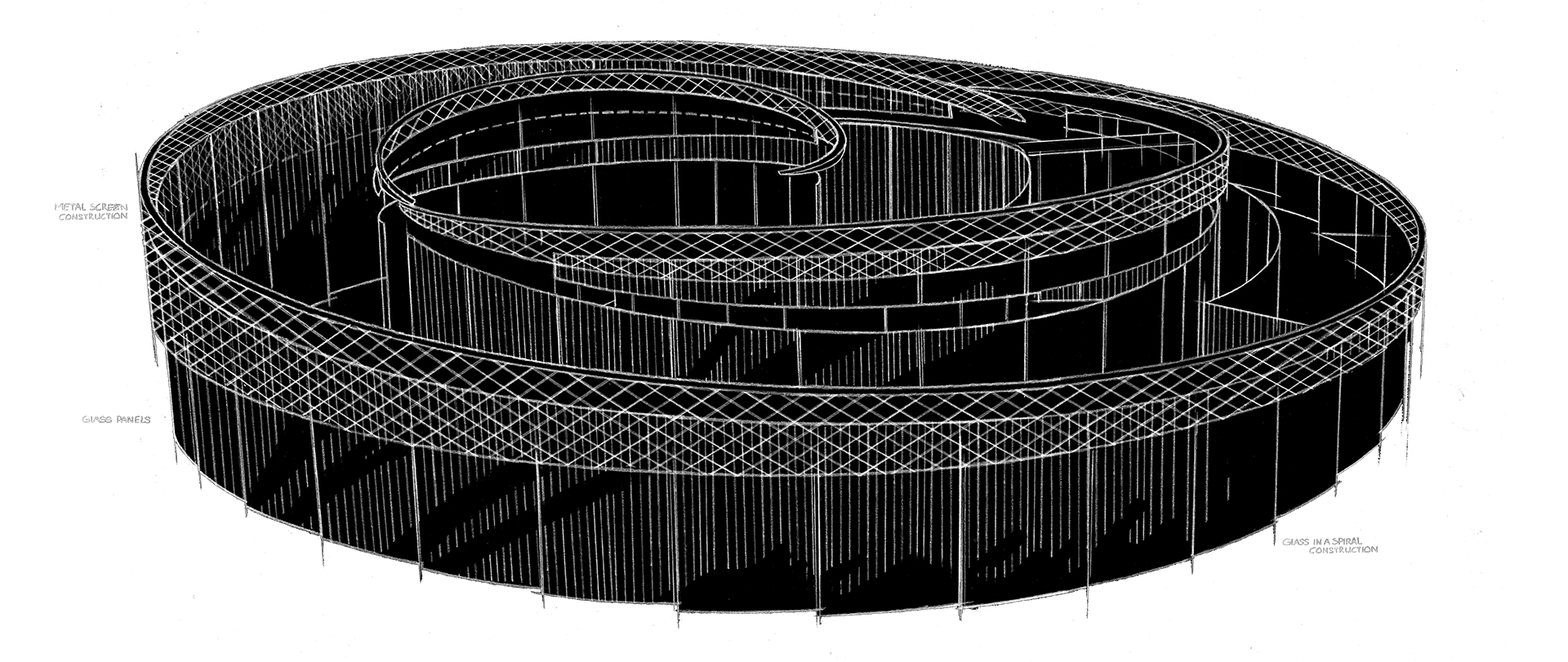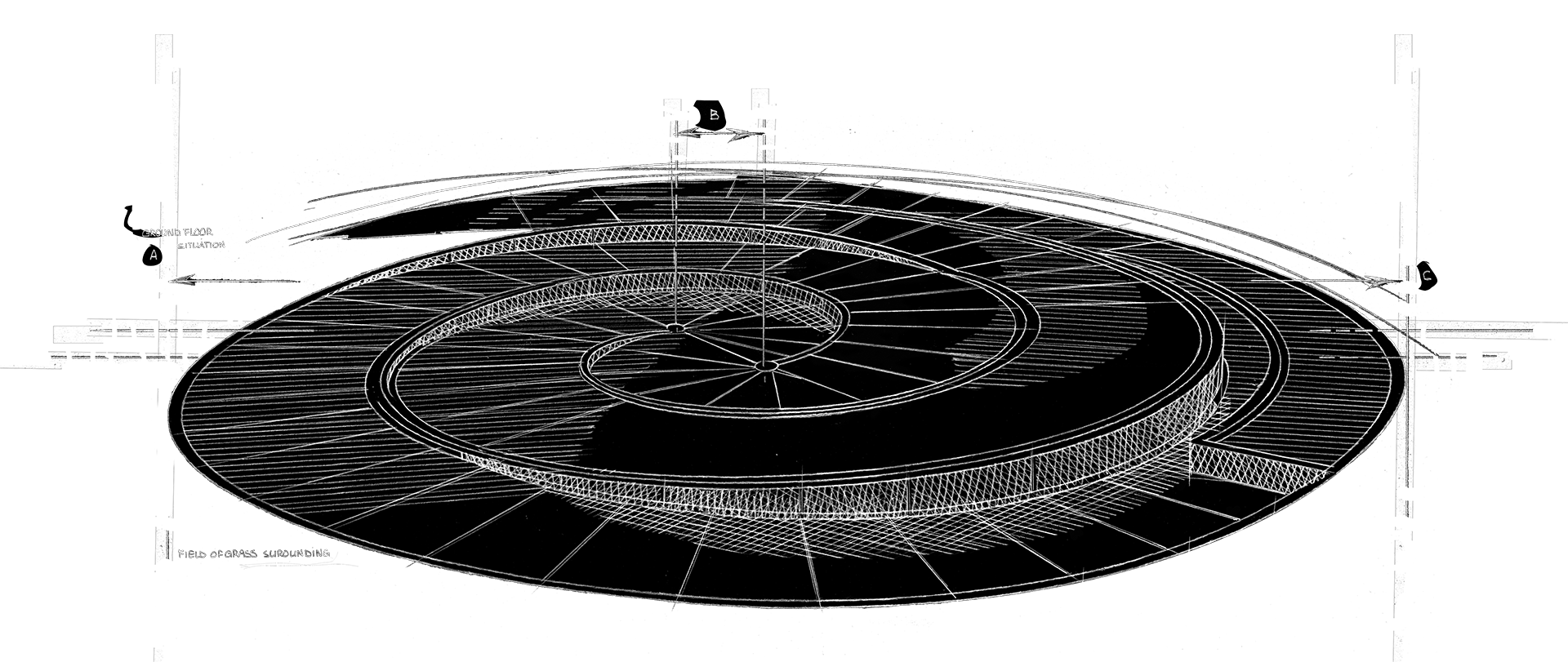 Entirely supported by curved glass, the steel roof coils in the air in the manner of a mystery watch. Covered with local grass, this steel spiral overlooking the valley's meadows helps regulate temperature, while absorbing water.
The Musée Atelier rises from the ground on walls of curved glass, offering a remarkable window onto the pristine landscape that has inspired generations of watchmakers. 108 unique structural glass panes, up to 12 cm thick and combining up to 7 layers, hold the 470-ton steel roof. A brass mesh runs along the external surface to regulate light and temperature.
The terrazzo floor adorned with stones from the Vallée de Joux follows different slants to adapt to the natural gradient of the land. Following the curved glass walls, the museum path converges clockwise towards the spiral's centre before unwinding in the opposite direction: visitors travel through the building as they would through the spring of a timepiece.
To offer visitors a diverse experience with crescendos, highpoints and contemplative moments, German scenographer ATELIER BRÜCKNER imagined the composition of the exhibition as a musical score.
The Musée Atelier was born from a dream: create a living museum capable of transmitting the passion, energy, talent and creativity of the women and men who have been writing Audemars Piguet's legacy since 1875.
Sebastian Vivas
Heritage and Museum Director
The Swiss architecture office CCHE worked hand in hand with local artisans and Audemars Piguet's Heritage Department to recover the vernacular architecture of the company's oldest building dating of 1868.