Conceived as a space of live crafts, the Musée Atelier brings visitors in close contact with the Manufacture's artisans and watchmakers, who infuse life into the feats of mechanical mastery and design exhibited throughout the museum. 
Audemars Piguet's Grande Complication watches are decorated, adjusted, assembled and cased in the Grandes Complications Atelier situated at the heart of the Musée Atelier's glass spiral.
We not only wanted visitors to be inspired by the heritage of Audemars Piguet and of the Vallée de Joux at large. We wanted them to experience the incredible work of our watchmakers who day after day create and restore within its walls some of Audemars Piguet's most complicated watches.
Olivia Giuntini
Chief Brand Officer
The Métiers d'Art Atelier offers a window onto the making of refined jewellery timepieces. Expert jewellers, gem-setters and engravers work hand in hand to create feats of design and perpetuate traditional savoir-faire.
It is in the workshop where Audemars Piguet debuted in 1875 at the top of the historical house that a handful of specialised watchmakers restore antique timepieces to their original condition.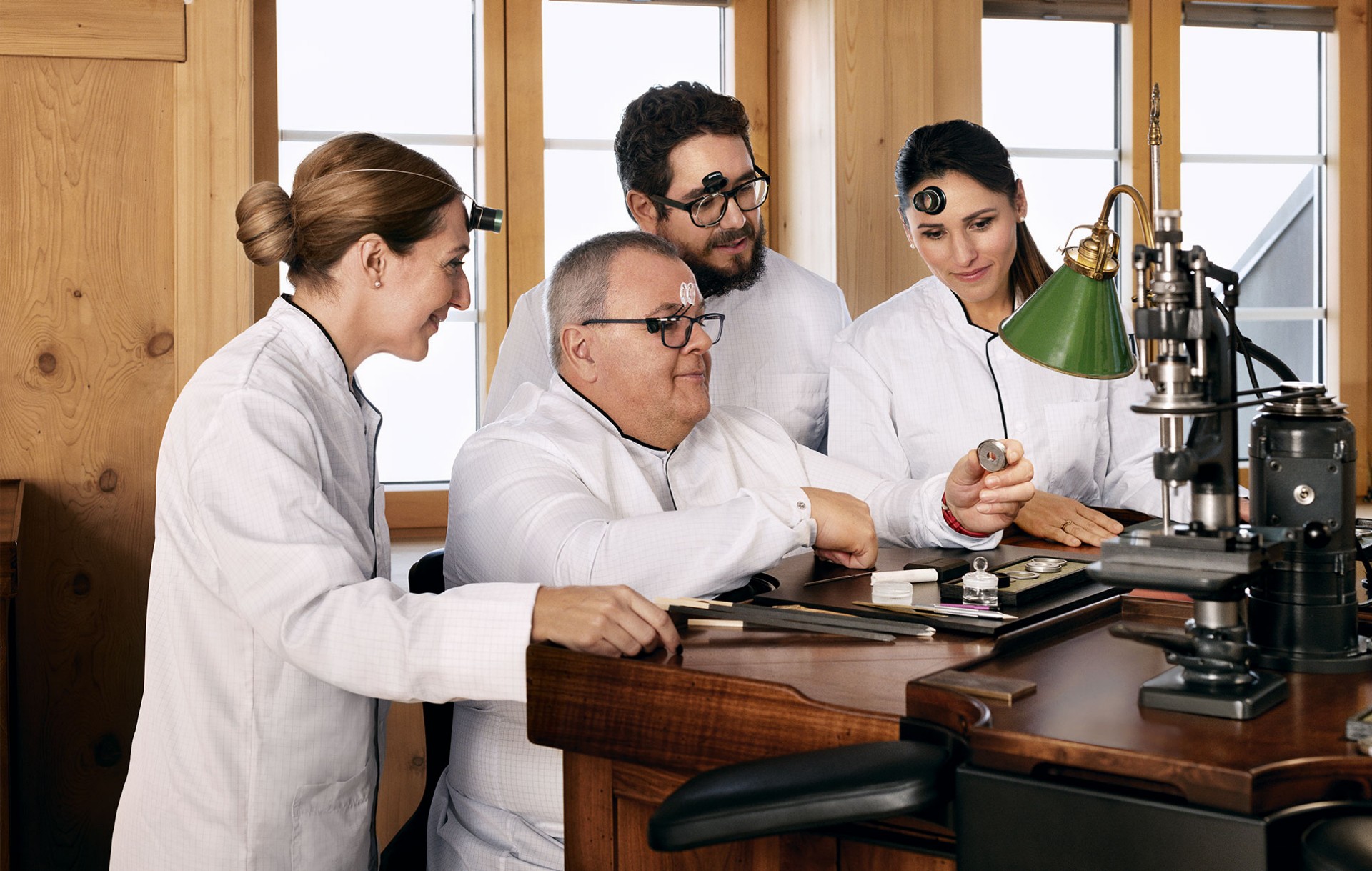 This five-hour experience, which combines a guided visit to the Musée Atelier and the Masterclass itself, will send visitors on an exclusive journey to decode Haute Horlogerie's secrets. By diving into Audemars Piguet's universe, guests will discover how infinite details can transform a functional object into a work of art.